A great morning treat! These provide a large amount of protein as well, so it would be a great quick breakfast or mid morning snack while at work. They taste best warm with a maple yogurt sauce or pumpkin yogurt sauce on top!
Ingredients: (makes 5 rolls-can be doubled/tripled)
¼ c. canned pumpkin puree
1 ½ scoops vanilla protein powder
2 tbsp coconut flour (could sub oat flour/almond meal? But haven't tried it)
1/3 cup egg whites
½ tsp baking powder
2-3 tsp cinnamon
1/2 tsp nutmeg
Splash of almond milk
Optional: 1 tsp of vanilla or maple extract
Combine all ingredients in a bowl until thoroughly mixed. It should have a dough-like consistency (in between a pancake batter and a cookie dough). Pour into your silicone baking liners, or well sprayed muffin tins.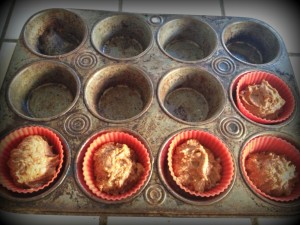 Bake at 375F for approximately 10 minutes. Do not overbake, they will get dry 🙁 They should look slightly undercooked. Recipe should make 4-5 rolls.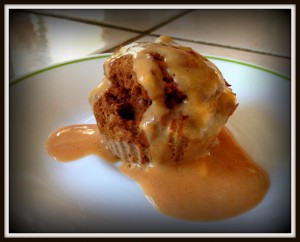 Top with the Pumpkin or Maple Yogurt Sauce (Pictured with Pumpkin Sauce)
Nutrition: (not including the sauce)
4 large rolls
1 roll= 115 calories   13g protein   9g carbs    3g fat