FINESSE FITNESS 
Training Philosophy:
"Ability is what you're capable of doing. Motivation determines what you do. Attitude determines how well you do it." -Lou Holtz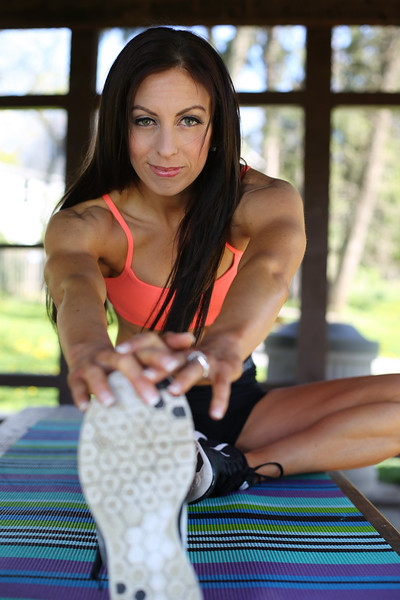 I believe that fitness can transform your life! Fitness provides not only physical benefits, but also positive mental and emotional changes. I believe that reaching your fitness and health goals is about creating lifestyle changes and positive habits that will lead to your overall wellness.
I coach clients to approach their goals with a realistic plan;
a healthy lifestyle takes place both in AND out of the gym.
The balance of: Cardiovascular, strength, & flexibility exercises
in combination with
proper nutrition, rest, & stress management is the equation for overall health.
My goal is to: educate you on a proper fitness and exercise program…to motivate and encourage you to challenge yourself…to push your limits and create positive change!
I am here to keep you accountable and inspired!
A healthy and happy lifestyle has three major components: Sustainability, Enjoyment and Flexibility
If you "enjoy the process" so to speak, by finding workouts that you like and meals that you enjoy, the more likely you will continue to do them over time. Consistency yields permanent change and habits that you can sustain for (hopefully) the rest of your life. Flexibility is crucial because life is not always in a balanced state. Being flexible means having the ability to make the best food & exercise choices in unusual or sometimes challenging situations. Being very rigid with your lifestyle and aiming for perfection is not realistic and therefore, not very enjoyable or sustainable. One heavy meal or missed workout is not going to ruin all progress. One can maintain their health and reach their goals as long as overall they are making consistent positive choices.
Above all, it takes a positive ATTITUDE and DESIRE…the desire to want the positive changes…the desire for energy, vitality, fat loss, enhanced physical appearance, improved mood, better sleep, and much more. The ATTITUDE that you CAN achieve your goals!
It is my goal to help you become the healthiest YOU possible and reach any fitness or health goal. My consultations are thorough where I can learn all about your background, needs, goals, and limitations. My coaching is based on a holistic approach; I take into account your overall health and wellbeing. Your physical, mental, and emotional health (goals) are all equally important. I customize a program to fit your goals and lifestyle that is enjoyable, balanced, and sustainable. Workouts are challenging and focused on your progression, growth, and success. Overall, my goal is to help you create a sustainable, healthy and balanced lifestyle, with fitness and nutrition being a crucial and consistent part of your life! 🙂
Education & Experience:
NESTA Certified Personal Trainer since 2008
B.S. in Exercise Science (Emphasis in Fitness & Nutrition) from San Diego State University May 2010
NASM Corrective Exercise Specialist
 NESTA Certified:
Wellness & Weight Management Coach
Sports Nutrition Specialist
Mind Body Fitness Coach
Physique and Fitness Competition Prep Specialist
My clientele has ranged from ages 13-72 and I have experience working with hundreds of different clients over the years.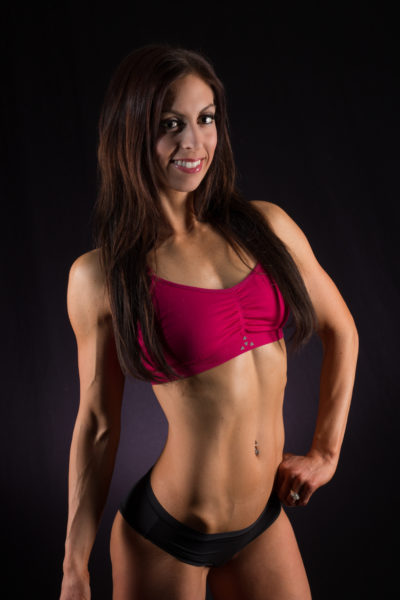 Areas of Specialty:
Weight Loss & Fat Loss
Body Sculpting and Conditioning
Lifestyle and Weight Management Skills
Holistic Health Management & Stress Techniques
Wellness Coaching
Nutritional Counseling
Sports/Fitness Nutrition
Functional Training & Core Strengthening
Physique/Fitness Bikini Competition Prep
Exercise:
Workouts are based on what your goals are, but usually a balanced mix of:
 Strength and resistance training
 Cardiovascular conditioning
 Flexibility work
 Core strengthening
 Functional exercises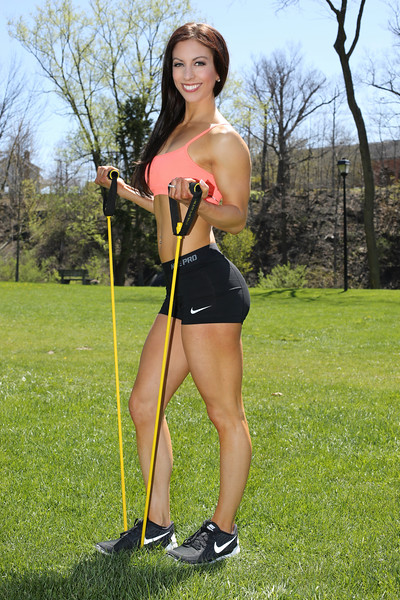 Nutrition:
Healthy Eating does not have to be complicated or boring! I am here to help educate and guide you to the best sources of fuel (aka food!) for your body and goals.
I can help teach you with any or all of the following topics:
Learn the proper calorie intake for your body's needs and goals
Macronutrients: What they are & their importance to our functioning and goals
Meal Planning according to your recommended calorie & macro amounts
Learn proper portion sizes
Learn how to keep a Food Diary & track your meals
How to put together an ideal "balanced" meal
Food and Meal Prepping
Healthy Grocery Shopping Plan: How to Read Labels…what is really "healthy"?
Importance of Nutrient Timing
Pre & Post Workout Nutrition Guidelines
Individualized Supplementation recommendations
How to eat healthy & stay on track when Eating Out or Traveling
End the yo-yo dieting and create a sustainable way of eating (not a diet!)
Flexible Dieting vs Clean Eating: What are they and can they overlap?
Find the right balanced & healthy diet for YOU
Create a healthy and positive relationship with food
Finesse Fitness Health Coaching and Private Classes:
Clean Eating and Healthy Living Kitchen Makeovers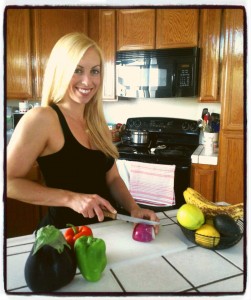 A positive living environment is very important when it comes to physical and mental health. A clean, lean, and "fit" kitchen is the key to reaching your fitness goals and achieving optimal health!
My private, comprehensive, and in-home sessions will provide you with the tools and knowledge to create your healthiest and fittest home 🙂
*My Health Coaching Services*:
-Finesse "Clean Sweep" Kitchen Makeover
-Finesse "Shop and Prep" 101: Grocery Shopping Tours & Learn to "Food Prep"
-Finesse "Personalized Meal Planning"
-Finesse Fit Living Total Makeover
For an in-depth description on each package, please click here.
Full description of all of my services and packages are listed under Online Training