There are many variations of this recipe out there, but I must say…this is the easiest one to remember! I absolutely love these and look forward to when I get to eat them next!
There are only THREE required ingredients…Yep, only three!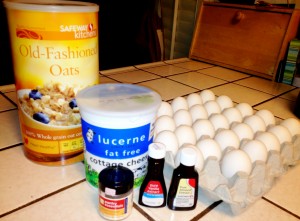 Dry Old Fashioned Oats
Nonfat Cottage Cheese (you can substitute greek yogurt if you must…however you do NOT taste the cottage cheese!)
Egg Whites (carton liquid egg whites is just fine as well
OPTIONAL: Cinnamon-Nutmeg-Vanilla Extract-Almond Extract…get creative!
The next part is simple….just take EQUAL portions of each ingredient to make your batter. If you are making a single serving batch, stick to smaller portions such as 1/4-1/2 cup of each. I usually make a batch with 1-2 cups of each ingredient.
First take your egg whites, cottage cheese, and optional spices
and combine in the blender.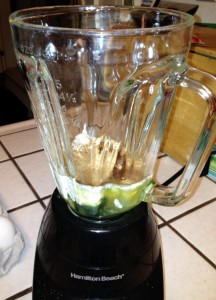 Then…slowly add the oats and blend continuously. You might need to stir them around a bit so they all get blended.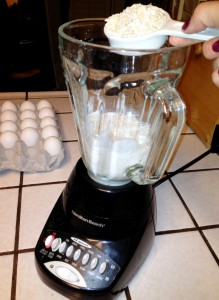 You should get a nice smooth consistency without it being too runny. Feel free to let it sit in the fridge for a few minutes if it is…
Then…onto the griddle! Cook those cakes until they're nice and bubbly on one side…average about 2 minutes…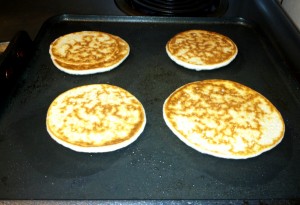 Final step: Eat and Enjoy!
I like to top my pancakes with fresh berries, a little whipped cream, sugar free/light syrup…the choice is yours!
Using a 1 cup of each ingredient should make approximately: 10-12 pancakes, with each pancake being approximately: 50 calories/6g carbs/5g protein/0g fat!
This is a great balanced meal providing complex carbohydrates, protein, fiber…and deliciousness! I like to eat these for my pre or post-workout meal because they provide a good balance of both carbohydrates and protein.