Finesse Fitness Training
Online Coaching
Fitness & Exercise Programs
Nutrition Plans & Support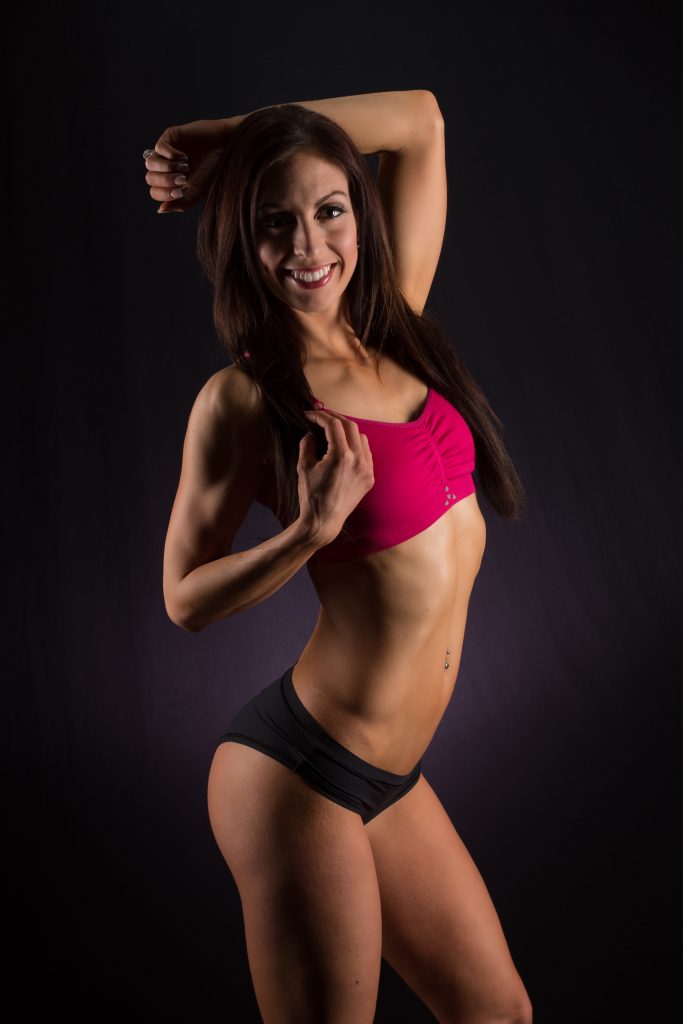 It is my goal to help you become the healthiest YOU possible and reach any fitness or health goal. My consultations are thorough where I can learn all about your background, needs, goals, and limitations. My coaching is based on a holistic approach; I take into account your overall health and wellbeing. Optimal health encompasses your own best physical, emotional, mental and spiritual well-being; each component is equally important.
I customize a program to fit your goals and lifestyle that is enjoyable, balanced, and sustainable. Workouts are challenging and focused on your progression, growth, and success. Overall, my goal is to help you create a healthy and balanced lifestyle, with fitness and nutrition being a crucial and consistent part of your life! 🙂
With my online training, I provide you with all the tools to succeed in the gym, the kitchen, and how to make exercise and eating right part of your daily routine.
A healthy and happy lifestyle has three major components: Sustainability, Enjoyment and Flexibility. If you "enjoy the process" so to speak, by finding workouts that you like and meals that you enjoy, the more likely you will continue to do them over time. Consistency yields permanent change and habits that you can sustain for (hopefully) the rest of your life. Flexibility is crucial because life is not always in a balanced state. Being flexible means having the ability to make the best food & exercise choices in unusual or sometimes challenging situations. Being very rigid with your lifestyle and aiming for perfection is not realistic and therefore, not very enjoyable or sustainable. One heavy meal or missed workout is not going to ruin all progress. One can maintain their health and reach their goals as long as overall they are making consistent positive choices.
Exercise:
I tailor a schedule and program based on your availability, equipment, preferences, and goals. Specific exercises and workout are based on what your goals are, but usually a balanced mix of:
 Strength and resistance training
 Cardiovascular conditioning
 Flexibility work
 Core strengthening
 Functional exercises
Gym, Home, and Travel Workout plans available
Workouts are modified every 4-6 weeks depending on the client's progress
I will also include any other sports/exercise a client likes and wants to incorporate. I write out a weekly program and each individual day with specific exercises, combinations, cardio plan etc. There is room for "substitutions" here when need be and make modifications to the program based on the client's progress.
Nutrition:
Plans vary for each client depending on their background & knowledge of nutrition, past and current eating habits, and willingness to change…!
I believe in a balanced diet; this means meals made up of healthy carbohydrates, lean proteins, vegetables, fruits, and healthy fats. A balanced diet also means that your meals are satisfying both mentally and physically; it fuels your body and it tastes good, too! It also means leaving room for an occasional treat that is enjoyed mindfully without any guilt. "Flexible dieting" is a new term being used in the health industry. To me the term dieting = way of eating, and flexible means that you have the option to have a variety of foods in moderation and still have a healthy diet.
With my nutrition plans, I provide:
Daily calorie recommendations
Daily Macronutrient recommendations (amounts of protein, carbs and fats
Meal plans with multiple options per meal (plus substitutions)
Food guide/Grocery List
My e-cookbook with a variety of my healthy recipes 🙂
Meal timing, macronutrient combinations, and proper portion sizes for your body and goals
Calorie/macros & meal options are modified/adjusted based on client's progress
Most of the plans do require using a food log and tracking daily calories and macronutrients. I highly suggest using a food log for several different reasons, no matter what the client's goal is. Weight gain/weight loss is essentially an equation of calories in vs. calories out. To lose weight, you must eat less than what you are burning each day. It is very difficult to know how much to eat on a diet if you are not keeping track of your food!
Food logs help to recognize:
 disordered eating patterns
emotional/stress eating tendencies
improper balance of nutrients/macros
learn proper portion sizes
learn how to put a balanced meal together
It is much more about just tracking calories. Food logs help to pinpoint your setbacks and triggers that might be holding you back from your goals. It helps to uncover not just the what but the WHY.
Wellness:
My holistic coaching approach also involves setting lifestyle and health goals beyond your physical fitness and eating habits. I help clients dig deep to uncover any issues such as disordered eating, stress/emotional eating, etc. I also encourage setting "mental health" goals and topics such as:
Stress management
Proper sleep regime
Supplementation
Healthy hormone levels
Accountability:
I check in with my clients at least twice a week and assess to see progress and how to make changes, if necessary, for the following week. Depending on the client, I ask for:
Weekly/bi-monthly measurements and weigh-ins
Progress photos
Food logs
Pros/cons of the past week
New daily/weekly goals
This is extremely important as I provide the plan, but you have to ultimately DO it! 😉
With all of my packages, my clients have open access to me via email, phone and text. I am here to help in any way I can 🙂
I will provide the plan, the knowledge, accountability and motivation. I ask my clients in return for honesty (with themselves & me) and open communication. I do not expect perfection, but I do require commitment and dedication towards your goals! 🙂

Coaching Packages:
One time Macronutrient Plan   $50 (no meal plan or coaching)
6-Week Program:
Training  (individualized exercise routine)    $150
Nutrition Coaching (macros, meal plan, check-ins etc)    $189
Training and Nutrition Coaching:     $289
12-Week Program:
Training Program    $250
Nutrition Coaching    $325
Training and Nutrition Coaching     $499
After 12-Weeks, each additional month is:
Training Plan/Coaching    $60
Nutrition Plan/Coaching     $80
Training and Nutrition Coaching     $120
Contest Prep Training: Please email for packages & rates.
In-Person Fitness Training:
Private personal training sessions are held at Ohio Sports and Fitness facility in Willoughby (east side of Cleveland).
Sessions are approximately 60 minutes long.
Session Prices range from $35 to $45 depending on package and training frequency.
Please email me at allisonbergstromfitness@yahoo.com with any questions or if you are ready to get started with a program! 🙂